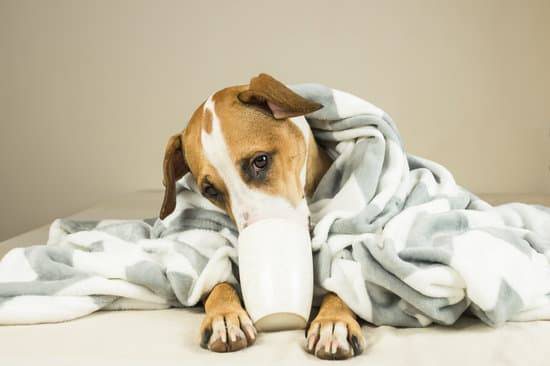 ---

---
One of the most important things you can do for your dog is to explore and embrace new and healthy options in nutrition and health that are made from ingredients that are as natural as possible!
Rooibos tea, best known for its antioxidant properties, comes from South Africa, and has numerous health benefits for both pet parents and pooch! In this article, we'll show you the benefits of rooibos tea. 
Today, you can find Rooibos tea, or red bush tea in dog treats, paw rinses, shampoos, and in "anti-itch" oils for dogs. Holistic veterinarians are recommending its use before opting for the usual allopathic cortisone. Rooibos, also known as Aspalathus Linearis or African Red Bush is an indigenous plant from Cape Town, South Africa, and is popular as a tea today.
You can find this tea in supermarkets and health stores worldwide. That said, because it's so easily available, you can make your own treat recipes, paw rinses, dog shampoos, and also use it to help heal hot spots and skin allergies in your furry best friend.
---
Rooibos tea as an antioxidant 
A 2014study published in Plos One explains the benefits and adds that "Dietary antioxidants have been shown to protect neurons against a variety of experimental neurodegenerative conditions. Several natural beverages, in particular herbal teas, have potential against a variety of oxidative stress-induced neurodegenerative diseases. Rooibos tea, also known as Aspalathus linearis, is made from the flat acuminate leaves and yellow flowers; leaves are aromatic when dried and have traditionally been used as a medicine in South Africa."
Thestudy explains that "Rooibos tea is an important source of dietary antioxidants, including flavonoids, dihydrochalcone glucoside, and aspalathin. Numerous studies have been conducted on the in vitro antioxidant activity of Rooibos tea with various types of extracts."
Rooibos tea has been shown to possess potent antimutagenic, cancer-modulating, and antioxidant activities by the regenerating coenzyme Q10. Therefore, an interesting question is whether rooibos tea, at a concentration commonly consumed in a beverage for humans, might have a protective effect on the oxidative stress caused by psychological stress and adaptation. That said, let's take a look at the overall benefits that this study offers.
Rooibos tea is an

antioxidant, and is an efficient protective action against immobilization-induced oxidative stress in rats.

Reverse the increase in stress-related metabolites (5-HIAA and FFA)

Prevent lipid peroxidation (LPO)

Restore the stress-induced protein degradation (PD)

Regulate glutathione metabolism (GSH and GSH/GSSG ratio)

Modulate changes in the activity of antioxidant enzymes (SOD and CAT)

Helps in alleviating skin allergies, hot spots, scratching, and skin irritations in dogs.

Anti-inflammatory

Anti-Viral

Stress Relieving. It is naturally relaxing.

Antispasmodic. Rooibos tea contains antispasmodic agents that help with soothing an upset stomach.

Bone Health. Rooibos tea is rich in minerals such as calcium, manganese and fluoride which are bone building minerals.

Cancer Fighting. This tea has anti-mutagenic properties.

Circulation Enhancing. Rooibos boosts blood circulation and helps to prevent hemorrhaging.

Great for skin and helps with the treatment of hot spots, itching and dry skin. The AHA helps with skin and coat maintenance in dogs. If your pooch is suffering from hot spots or inflamed skin problems, Rooibos tea encourages healing and helps to reduce discomfort.

Can be used as a soothing rinse

Allergy fighting
---
Rooibos Tea as a Hepatic Antioxidant
Anotherstudy about Rooibos tea published in NCBI shows how beneficial this tea really is.
"Rats consuming the unfermented rooibos herbal tea also showed a significantly enhanced hepatic antioxidant status, while those consuming the fermented rooibos did not. A significant correlation between SOD, ORAC, and TEAC was also found in the livers of rats consuming the fermented rooibos herbal tea. Results from this study suggest that the daily intake of unfermented rooibos herbal tea or a derived commercial rooibos supplement may benefit human health by providing the liver with an enhanced antioxidant capacity to reduce damage induced by toxicants," via NCBI.
Rooibos Tea for Digestive Health
Rooibos tea is also good for digestive issues in dogs because it is antispasmodic, and also helps to promote optimal immune system health. "Research has been done on mice, tissue culture, and humans. The biggest potential benefits are antioxidant content in general, and some liver protection from the antioxidants. No caffeine, no tannins. One research item showed more antioxidants in green tea than in Rooibos tea," adds Dr. Nancy Scanlan, DVM, CVA, MSFP, Executive Director of the AHVM Foundation via Animal Wellness.
---
---
Rooibos Tea for Hot Spots
Because rooibos tea is an anti-inflammatory, it's also beneficial for hot spots. These are painful, warm swollen patches of skin that become easily irritated. They can also result in pus and infection. Hot spots can come about from flea bites, skin problems,lack of grooming, and other skin diseases. Rooibos tea when cooled can be used to soothe hot spots by either applying cooled tea bags to the area, or using soaked cotton balls on the area.
Dogs with thick coats are more prone to them because dead hair can become trapped close to the skin. Hot spots are usually treated with a topical antibiotic. Sometimes an oral corticosteroid may be prescribed to help with severe itching together with an Elizabethan collar. At the first instance of a hot spot, it's necessary to visit your veterinarian so that the underlying skin problems can be treated.
---
How to Prepare Rooibos Tea for Your Dog? 
All you need to do is brew the tea, and allow for it to cool. You can also cook with this tea, and add it to a stew or your dog food.
Karen Rosenveld from the Ottawa Valley Dog Whisperer says that "There are many ways you can introduce this healthful tea to your dog's diet and health regimen. Simply brew the tea, allow to cool, storing in a glass jar in your refrigerator and adding to meals. You can further increase the health benefits of the tea by adding a pinch of organic Ceylon cinnamon, fresh-squeezed juice from an organic lemon and a little 100% pure, unpasteurized honey (do not use pasteurized honey, do not give honey to a puppy – 12 months of age or under). The liquid tea can also be used topically in the form of a soothing rinse or soak to help ease skin discomfort – itching, scratching, hot spots, a soak for irritated paws and as an eye drop for irritated eyes. The tea powder can be combined with a little organic pure Aloe Vera juice to make a soothing compress," via Claudia Bensimoun,Animal Wellness.
By embracing new and healthy options like rooibos tea for dogs, you can give your furry best friend a healthy lifestyle by reducing inflammation and boosting immunity. Teas that are low in tannins, free of caffeine, and that are packed with antioxidants may also boost canine heart health, skin health and more because they contain compounds that may protect cells from damage caused by inflammation and free radicals. As usual, always consult with your veterinarian for any health issues.
---
For More Articles Check Out
---

Claudia Bensimoun
Claudia Bensimoun is a freelance journalist and author, and specializes in veterinary content, and eBooks. She's a long-time feature writer for Animal Wellness magazine, Fido Friendly magazine, and the United States Dog Agility Association. In addition, Bensimoun has written for numerous pet websites, magazines, newspapers and online publications. Her interests include wildlife conservation, animal welfare, disaster/humanitarian relief, veterinary research, and veganism.
---